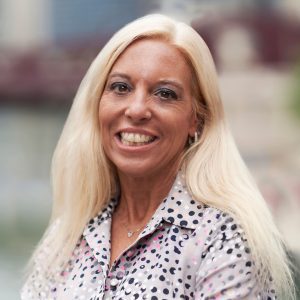 Leigh Brown, RN
Vice President for VP for Clinical Services
---
Why I go to work every day?
Taking care of the needs of our residents drives me to lead our Clinical Team to strive for excellence every day.   Why do I really come to work at Silver Birch Living though?  The Culture and Core Values of our team members are completely aligned with my own.  I work with a team of leaders and staff members who live by those Core Values every day and am proud to say that.
How did I get here?
I have been a nurse since I was 22 years old – but I found my passion for Assisted Living in 2007.  I have held roles in Clinical Leadership over the years in  Skilled Nursing/Long term care, Long term Acute Care Hospitals, Hospice,  and finally Assisted Living.  I have also worked in the Wellness Industry for private Companies and at a Community Hospital.  Through the years I have had the privilege to be mentored by some of the top leaders in the Assisted Living Industry – it has propelled me forward as a stronger leader who gives back to teams to help them be the very best!
Why do I care about this industry?
Silver Birch Living not only provides the Assistance to our Residents that they need to function daily – but we also have the ability to impact their lives by helping them maintain as much independence as they can for as long as possible.
Who I really am…
First and most importantly – I am "Mom" to my 2 young adult Sons.  I am enjoying helping them pursue their passions and spending as much time with them as I possibly can.  I spend as much of my Summer Time as I can at the lake, on a boat, in the water, sitting outside – just being near the water gives me a feeling of peace.  I also love to drive with the convertible top down and go absolutely anywhere!  I spend as much time with my friends as I can enjoying life.  I love Yoga, shopping, travel, and animals.