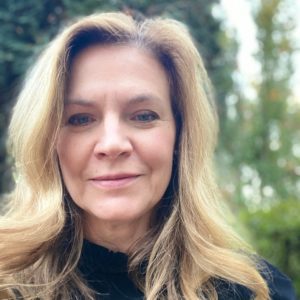 Mary Beth Burgis
Vice President for Accounting and Treasury
---
Why I go to work every day?
To develop new environments that provide top-notch care for our residents in interactive, safe and affordable communities. To do this well, we must collaborate between all disciplines – design, construction, marketing, legal, accounting and human resources. I enjoy this intermeshing of ideas and strive to use them to benefit our residents, our employees and the communities.
How did I get here?
Experience spans roles in corporate leadership directing the financial and operational functions for a variety of companies – public and private, start-ups and established. Since 2001, I've been overseeing finance and accounting operations for multimillion-dollar, multi-site real estate portfolios. I have worked in private equity, institutional REITs and development companies. While with Shelbourne Development Group, I established and led a new finance department that grew with the firm's expansion and managed finances for one of the world's largest real estate development projects—a $2B Chicago property. I've also directed accounting for Executive Affiliates' $750M real estate portfolio. In tandem with creating and mentoring accounting/finance groups I was responsible of sourcing and implementing IT solutions. In 2016 I entered the consulting arena, first with Tate & Lyle U.S. strengthening reporting and controls, and then as a lead consultant for Walgreens on its Rite Aid acquisition, which involved multiple closings for asset transfers. Along with our team, I have enjoyed writing the core values for Silver Birch Living, building an accounting team and implementing technical solutions to meet our business objectives.
Why I care about this industry?
I've long been concerned about the challenges facing our ever-growing senior population. Reading the book Being Mortal by Atul Gawande further kindled my interest on maintaining quality of life while aging. Longer life spans, while coveted, often lead to physical and financial stresses that many families cannot accommodate on their own. Silver Birch Living provides affordable living solutions to residents and their families, ensuring seniors are respected, cared for, and perhaps most importantly, heard. I wanted to be part of this solution.
Who I really am…
My joy in life is continued curiosity. When not working, I will either be spending time with kindred spirits, reading (a lot of reading), tending my garden, exploring a new place or bike riding.