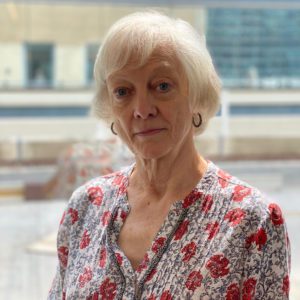 Piper Bakrevski
Director of Care and Clinical Compliance
---
Why I go to work every day?
Being a nurse was my dream as far back as I can remember. I have not been disappointed a single day since I earned my Bachelor of Nursing degree from Valparaiso University. Taking care of our residents is more rewarding than I had dreamed. Every day I look forward to interacting with residents when I visit the communities. Their smiles and laughter make all the difference to everyone that encounters them.
How did I get here?
Indiana born and raised in Merrillville. My first passion was, Talking Books, an avenue for the blind and handicapped to use library services. When it was time to move on, it was very rewarding to pass the program on to a newly graduated Librarian with the same passion.
My husband and I moved to DeMotte and resided there for thirty years, raising our family and pets.
Teaching at the local high school was the first step toward my dream of being a nurse. High school students gave me much to think about, taught me how to develop patience in very difficult situations, how to engage the less motivated, and challenged me daily for nineteen years.
Why I care about this industry?
Nursing is my second career and most of the last twenty-five years I have served as a Director of Nursing for Skilled Nursing Facilities all over the country. I have found it quite interesting to travel to different areas of the US, but the common threads that kept me going were the smiles of the residents everywhere I served.
Who I really am…
I am a wife of 43 years, mother of two young men, grandmother of two boys and one girl, and overseer of my nephew with a traumatic brain injury. I love flying with family and friends in antique airplanes and grilling for groups of friends and family most weekends. I am dedicated to Silver Birch Living and spend time supporting local community theaters.