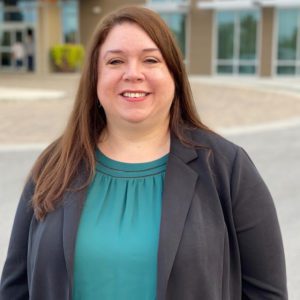 Shannon Mohar
Vice President for Human Resources
---
Why I go to work every day?
I come to work every day because what we do as an organization is important and my role serving and supporting our employees is something that I cherish. It's important that the individuals who take care of our residents are also taken care of. I know that I am supported by the Silver Birch team and that we move forward every day to provide the best workplace and experience for our valued employees. When my day ends, I know that what I've done during that day has had an impact on another person's life.
How did I get here?
My journey in senior living started by chance. I was interested in the human resources job that was available at a community and went in for an interview with no expectations of what senior living truly was. I had not had any experience with senior living since my Confirmation service hours many many years ago. I was blown away by the hospitality and compassion I witnessed as a visitor. From that moment I knew that senior living was something that I needed to be a part of. I was later introduced to the team at Silver Birch and had the same feeling that I knew I needed to be a part of the culture being built and the importance of the work we are doing. Prior to senior living I held a variety of human resources positions in the pharmacy, education, and technology industries. In addition to 20 years of hands-on experience I have also earned a Bachelor of Business Administration with a concentration in Human Resource Management from the University of Toledo and a Master of Business Administration from Tiffin University. I hold the Senior Professional in Human Resources certification from HRCI and the Senior Certified Professional certification from SHRM.
Why I care about this industry?
Knowing that we have the opportunity to significantly impact every resident and family that we connect with is important to me. Those who choose to work in senior living do so because they care about what they do. All my time working in senior living, especially my time with Silver Birch, has brought out the best in me both professionally and personally.
Who I really am…
I cherish my roles as daughter, sister, aunt, friend, and dog mom to my Yorkie Lucy.