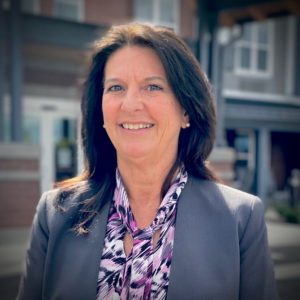 Sherri Berghoff
Vice President for Sales and Marketing
---
Why I go to work every day?
I approach everything with a Servant Leadership heart! I do not feel like I am working if I am helping improve the lives of the people, whether resident, team member, friend or neighbor.
This quote is truly how I try to live my life- "A Master in the art of living knows no sharp distinction between his work and his play, his labor and his leisure, his mind and his body, his education and his recreation. He hardly knows which is which. He simply pursues his vision of excellence through whatever he is doing and leaves others to determine whether he is working or playing. To himself he always seems to be doing both." – George Bernard Shaw-
How did I get here?
Gaining experience and growing personally in positions in the legal field and insurance field; I found my home in Senior Living when I started as an Admission and Marketing Director for Harborside Healthcare. I moved up, training to become an Administrator with Senior Lifestyle; from there moved to roles as Regional Director of Operations, then VP of Operations. Dedicated to continual personal growth, I earned my MBA in Healthcare Administration. I have been mentored by individuals whom I consider the best in entrepreneurialism, sales, and healthcare. I have Thirty-two years' experience in sales, marketing, and operations management.
Why I care about this industry?
My Grandmother Ruby played a very important role in my life and my family lost her when I was a young adult. I always felt a great sense of sadness when my Grandmother wasn't there to give me advice, see me marry my high school sweetheart and to meet her great-grandchildren. Working in senior living gives me a chance to help other grandparents be there for their grandchildren and great-grandchildren.
Who I really am…
I am a wife, Mother of seven, daughter, sister, dedicated Silver Birch Team Member, volunteer, philanthropist and daredevil. I enjoy traveling, extreme sports, reading and yoga.