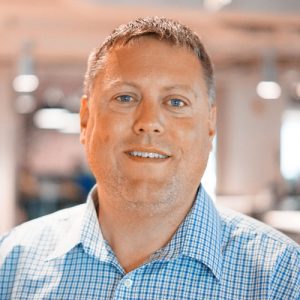 Joe Zukauskas
Vice President for Sales and Marketing
---
Why I go to work every day?
There are two main reasons I love working at Silver Birch every day. The first reason is that I have a passion to help people as a solution provider.  I love that Silver Birch provides me the opportunity to help those who need affordable assisted living find a place that they are proud to call their home. The second reason is that I love working with our team members as a servant leader. It allows me to fulfill my passion to help identify, develop, and grow leaders in senior living.
How did I get here?
I have always been in sales & marketing and operation roles during my 30+ year career.  I worked for great companies and with great people over that time.  I have had great mentors and learned a lot about senior living over the years. I continue to learn and develop and that is something I will never allow to stop!  I am proud to say that I have worked as a leader in several roles in senior living including community, regional, divisional, and corporate teams. I am excited to be part of Silver Birch Living and the future growth to help more seniors live an inspired life.
Why I care about this industry?
A career in senior living touches so many people. No matter your role, you impact not just the seniors you care for, but their friends and families as well.  People who work with seniors have a true appreciation for what they do as caregivers but genuinely enjoy the stories, experiences, and bonding with the seniors they interact with daily.
Who I really am…
I am a dad.  I love being the father of four boys and one princess and husband to my wife Colleen.  I love the outdoors and sports.  I am involved with my kid's sports including football, baseball, basketball, wrestling, and cheerleading.  If I am not at a practice or game, I am often out hiking with my two German shepherds, camping or fishing.  At the end of the day, I can be found by my bonfire pit hanging with family and friends enjoying their company, many laughs, and great music from country to 80's hair bands – and anything in between!