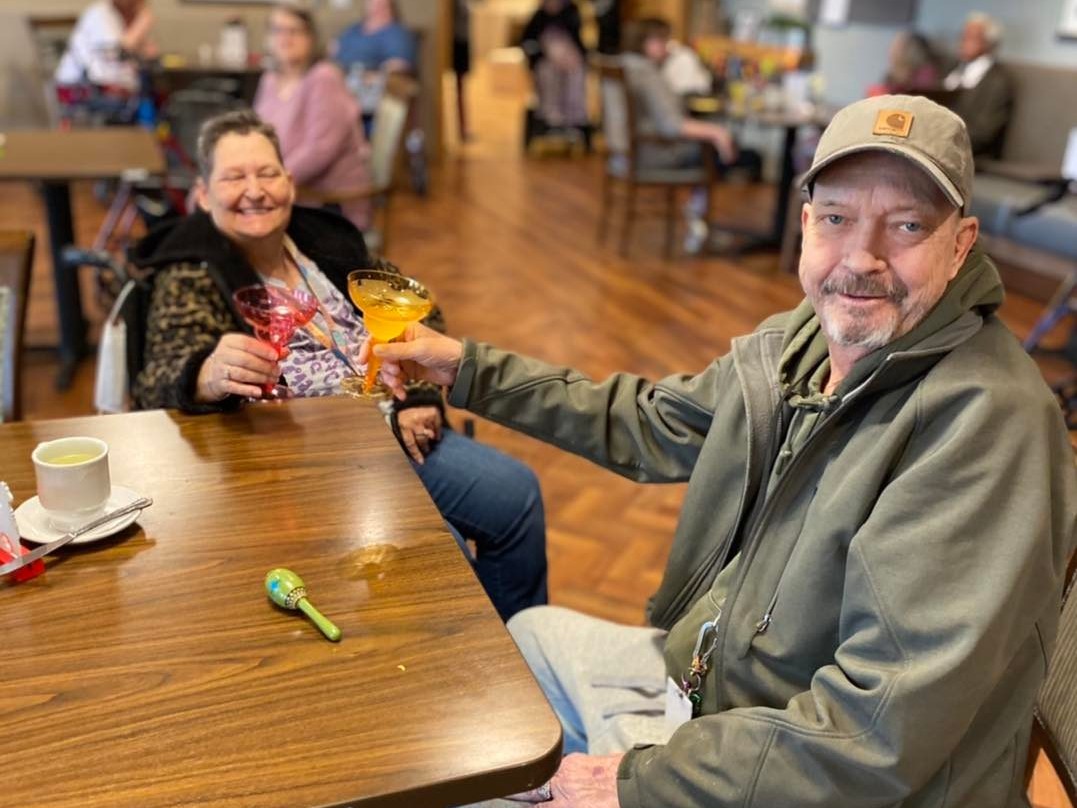 For seniors who cherish their independent lifestyle but also need a helping hand with day-to-day activities, we provide a full spectrum of senior care options and amenities. All assisted living residents live in private apartments with a kitchenette, bedroom, bathroom and emergency alert system.
These services provide seniors and their families with the peace of mind they need to live an inspired life without worry.
We recently caught up with the loved ones of Silver Birch Living residents from across our nine Indiana locations.
Here's what they had to say about their loved one's experience.
"Great community of residents that look out for each other that treat each other like family." — Robin Marrow
"It is a beautiful place and has a friendly atmosphere." — Lorinda Harkenrider
"Friendly atmosphere and wonderful staff! It's great to see the work they do with the community!" — Branden M. Pompey
"I have worked closely with the wonderful staff at Silver Birch of Mishawaka for many years. The facilities are first rate and the staff really cares about their residents. It's five-star living at its best!" — Craig La Pierre
"Silver Birch is a fantastic Assisted Living Community. They take wonderful care of my mother. The buildings and grounds are well kept, and Silver Birch offers plenty of activities, outings, and fun events for its residents. I have recommended Silver Birch to several friends and colleagues who were looking for an assisted living community for a parent." — Francisco C Fotia
"My mother, 94, was there and she loved it. There are five of us and we all came to visit my mom at different times. We loved the place. I would recommend this place to anyone. Kate McDonald is a wonderful person and helped a lot of people." — Shauna Mccormick
"Silver Birch is the best place ever, the care and love they gave my mama, Doris Hughes, was better than the best. We felt so good leaving her at night knowing she was safe and loved. The staff is the best. If ever I live in assisted living it will definitely be Silver Birch." — Lana Hughes Kinsey
"Great place to live, great staff and lots of fun activities." — Cathy Fotia
It's a very nice place to live. Many friendly people. Beautiful on the inside. And the staff is excellent. — Janice Buchan Lykins
"We could not have dreamed of anything more… there's a beautiful energy in this place. It's people who live there and work there and the warmth they offer is truly a big family for my mom to be a part of. We are so grateful for everything they do for her every day." — Wendelin Nugent
Silver Birch Living is a growing family of premier affordable assisted living communities that promote wellness, convenience and community. No matter the financial situation, we help seniors live an inspired life and make quality assisted living affordable for everyone.
If you are interested in learning more about Silver Birch's assisted living amenities or community features, contact us today and let's find a time to connect about your loved one's senior care options.