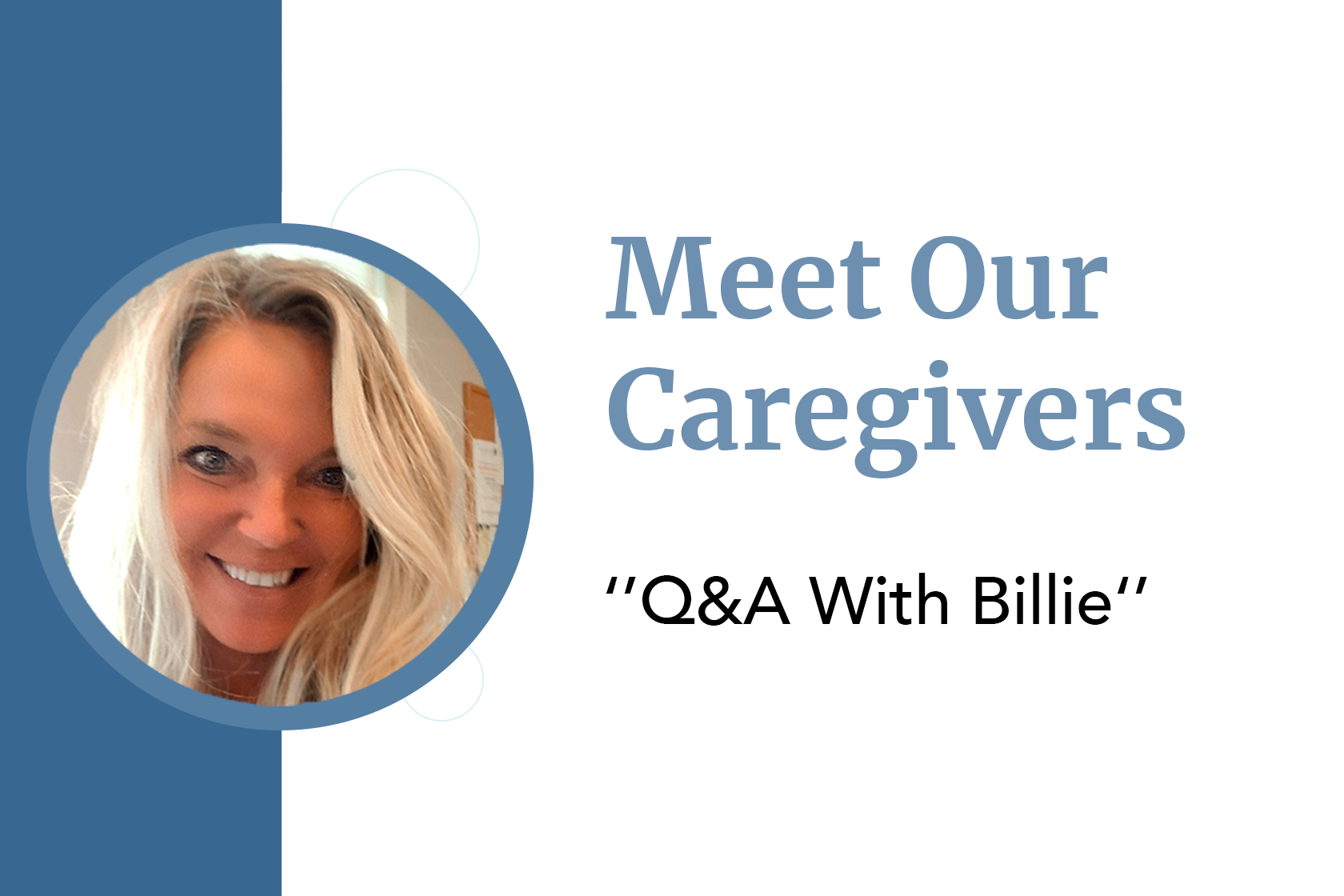 For residents in an assisted living facility like Silver Birch Living, caregivers are essential to living a happy and healthy life. Caregivers ensure our residents are well-taken care of, both mentally and physically, while also helping with the activities of daily living or ADLs.
Compassionate and experienced assisted living caregivers offer around-the-clock supervision and a range of services, including meals, housekeeping and laundry, as well as help with personal care and medications.
We recently connected with Director of Nursing and Registered Nurse Billie Schulze at our Terre Haute location about her passion and experience as an assisted living facility caregiver. 
Learn more about her role and how she serves our senior residents in the Q&A below. 
Q&A with Assisted Living Caregiver Billie Schulze
Why did you decide to become an assisted living caregiver?

My mother was a registered nurse and worked in nursing homes and used to take us kids with her to work on occasion. I watched and admired her passion and her love for the residents and wanted to do just that.

What is it like working with Silver Birch residents?

Silver Birch residents are so diverse. Our residents have personalities, and all have different health issues. I love that it keeps you hopping every day to make their lives the best ever! For the most part, residents are so appreciative to be here. Some even say it's the best place they have ever lived and it feels like family. And that is just the culture that I try to build here daily.

Tell me about your day-to-day experiences.

Every day is different. We make sure meds are appropriate, listen to concerns, call MDs, call the pharmacy and do other important tasks. I am blessed with an awesome team so I am able to keep up on state regulations, reports, infection control and more. Like any career, some days get a little hectic. I enjoy being able to lend an ear to listen when residents need to talk. As a Director of Nursing and registered nurse, I also educate and continue to support my team with day-to-day things. I try and stay in tune with staff and provide support as needed.

Why are you passionate about assisted living caregiving?

I am passionate about caregiving. It gives me great pleasure and fills my soul when a resident says "thank you for always helping me." Seeing smiles and changing their lives is what keeps me going. 

When you help a client live a better life, how does that make you feel?

It's hard to put that into words but the best I can do is to know that I have a purpose. I am where I need to be to help change a resident's life. It truly "fills my cup." 

Give me an example of how you have seen an assisted living facility make a difference in your clients' life?

I have watched residents with poor health come to us and get the help they need to live an inspired life. We help make sure meds are given appropriately, they receive therapy and absolutely thrive! I have seen stroke patients that could not walk, walk again because their mindset changed from being here. Their willpower changed due to the culture here and the encouragement the staff gives them. 

What is important for others to know about caregiving in assisted living facilities?

While some days might be stressful like any career, the good outweighs the challenges always. If you have a servant's heart, you will be blessed daily!

Is there anything you'd like to add that was not discussed?

Caregivers are special people. I am blessed to be doing what I love and hope to continue doing this for years to come!
Many seniors who cherish their independent lifestyle also need a helping hand with day-to-day activities. You can find help at any one of Silver Birch Living's nine locations that provide a full spectrum of elderly care services and amenities. 
Contact us to learn more about how Silver Birch Living strives to keep our residents healthy, connected, engaged and active.