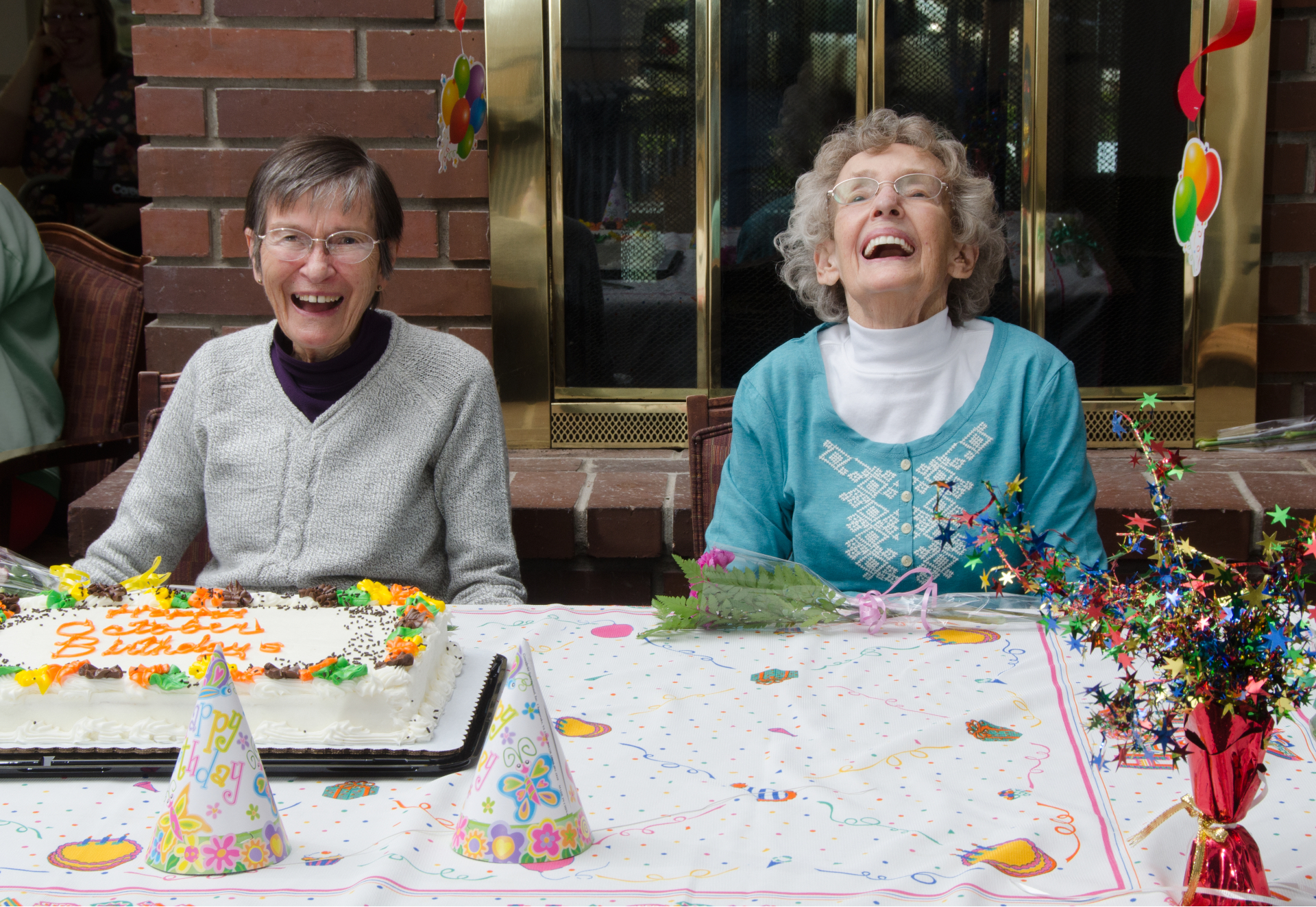 According to the American Health Care Association and the National Center for Assisted Living, 800,000 individuals live in assisted living facilities across the United States. Many of our Silver Birch residents often choose assisted living to take advantage of the enhanced quality of life for seniors, excellent care and compassionate attention found in our tailored senior living communities. 
To bolster the quality of life and foster independence, assisted living facilities are focused on services and amenities that help our residents with activities of daily living. Research shows the most common activity of daily living that residents need assistance with are bathing, walking and dressing. 
If you or your loved one are trying to decide if an assisted living facility is a good fit here are a few ways assisted living facilities enhance the quality of life for seniors.
Daily Assistance & Independence
For seniors who cherish their independent lifestyle but also need a helping hand with day-to-day activities, assisted living facilities like Silver Birch provide a full spectrum of elderly care services and amenities. All assisted living residents live in private apartments with a kitchenette, bedroom, bathroom and emergency alert system.
Community & Activities
Our Inspiring Purposeful Lives Program provides our senior living residents with intentional experiences that help them remain passionate and engaged in life. We have plenty of common recreational areas including libraries, art classrooms, workout rooms, theatres, game rooms and outdoor courtyards. Through meaningful activities that give individuals the opportunity to move, learn, create, discover and most of all laugh, they can experience life to the fullest. Learn more about how we create connections by reading our blog.
Meals & Medications
It's so secret that as we grow older our dietary needs change. At Silver Birch, we provide residents with a snack and three meals a day. Our experienced chefs create meals that are healthy and nutritious for senior living. From specialty birthday dinners to themed holiday meals, mealtime is not only a time to find nourishment for the body but also for the soul. Our restaurant-style dining rooms encourage others to eat meals together and promote community. We also support medication management for our residents with medication delivery and reminders from our experienced staff. 
At Silver Birch, we strive to keep our residents healthy, connected, engaged and active. Our wellness services, activity programming and beautifully appointed common areas at our assisted living communities are designed to help our residents feel energized and supported. If you have questions about whether or not assisted living is right for you or your loved one, explore our helpful guide as you start your assisted living search or reach out to contact us to connect with an Eligibility Coordinator to discuss financing options, including Medicaid waiver.